Meet The Team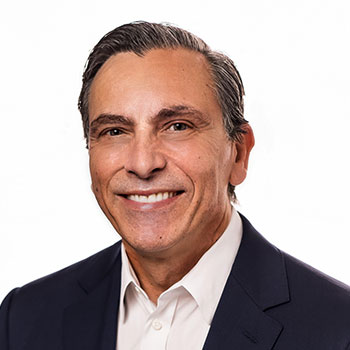 Michael Fischette, PE, CGD
Founder & Chief Executive Officer
---
Since 1989, Michael Fischette has been CEO of Concord Engineering, a full-service engineering, energy consulting, commissioning and construction management firm with offices in Atlantic City, Princeton, Philadelphia and Voorhees employing a staff of 100 engineers and designers.

As an engineer for a large A/E firm, designing and commissioning nuclear, coal and combined cycle power plants, he is familiar with the planning, engineering and construction of billion dollar projects.

Throughout his career, he has developed innovative mechanical and electrical solutions for facility and power plants. He has been a pioneer in energy efficiency, energy master planning, cogeneration, peaking power plants, ground source heat pumps, landfill energy, solar PV.

As a transition team member for two New Jersey governors (including current Governor Murphy), Michael Fischette is a trusted advisor on energy and infrastructure and is a frequent speaker and advisor on energy issues for many of New Jersey's largest associations.
EDUCATION:
Bachelor of Science, Mechanical Engineering
Rutgers University, New Brunswick, NJ
PROFESSIONAL LICENSES & CERTIFICATIONS:
Professional Engineer Licensed in Delaware, Ohio, Maryland, Massachusetts, New Jersey, New York, Nevada, Pennsylvania, Virginia, Washington, DC, Louisiana
Certified GeoXchange Designer CGD – Assoc. Energy Engineers
AFFILIATIONS:
American Society of Heating, Refrigeration, and Air Conditioning Engineers (ASHRAE)
International Ground Source Heat Pump Association (IGSHPA)
Association of Energy Engineers (AEE)
Microgrid Resource Council
International District Energy Association
Microgrid Knowledge
KEY PROJECTS:
Test Director for Loss of Power Loss of Coolant Test - Hope Creek Nuclear Plant, NJ
Owners Engineer for Keys Energy Center 800 MW Combined Cycle plant, MD
Design Build Contractor for 5MW CCHP Plant Princeton Hospital (PennMedicine) NJ
Engineer of Record Borgata Casino CCHP Plant, Atlantic City, NJ
Owners Engineer PSEG Solar4All, NJ
Engineer of Record US Naval Base Decentralization Project Rota, Spain
Energy and Utility Master Plan Atlantis Resort and Casino, Paradise Island, Bahamas
Design Build Contractor for 6 MW Microgrid Villanova University, PA