Management Team
Concord Engineering Group's team of professional engineers possess a diversity of talent and experience that provides our clients with the knowledge, the background, the skill, and unique perspective on their projects.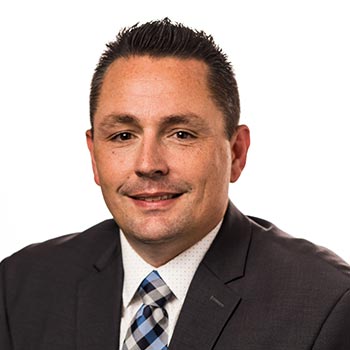 Chris Sylvia, MBA, CMVP
Vice President, Commissioning & Construction
---
As Vice President of Commissioning & Construction, Chris Sylvia oversees and directs a team of commissioning and construction project managers and field technicians to ensure projects meet client requirements and schedules and that company standards are upheld. Mr. Sylvia has over 15 years of experience in the construction industry, specializing in commissioning and retro-commissioning, focusing on the energy-efficient operation of building automation systems for commercial, industrial & manufacturing, high-rise, education, and healthcare industries. He is the commissioning agent of record for many noteworthy and award-winning projects throughout the tri-state area. Chris works with owners, owner's representatives, engineers, and architects to execute successful projects from technical, profitability, and client relationship standpoints. Chris ensures his staff prioritizes the integrity of the Concord focus, being an advocate for the project owner.
EDUCATION:
Master of Business Administration
Regis University, Denver, CO
Bachelor of Science, International Business and Economics
Regis University, Denver, CO
PROFESSIONAL LICENSES & CERTIFICATIONS:
Certified Measurement and Verification Professional CMVP – Assoc. of Energy Engineers
KEY PROJECTS:
Hackensack University Medical Center, New Pavilion Tower, Hackensack, NJ
New York Presbyterian Hospital, Cx of Record, New York, NY
Lenape Regional High School District, Construction Manager/Cx, Shamong, NJ
Rutgers University, Chemistry & Chemical Biology Building, New Brunswick, NJ
Peter W. Rodino, Jr. Federal Building, Newark, NJ
Delaware Joint Armed Forces Reserve Center, New Castle, DE
FMC Tower at Cira Centre South, Philadelphia, PA
Villanova University, DG & CHP Projects, Villanova, PA
Two Liberty, Energy Infrastructure Project, Philadelphia, PA
Lancaster General Hospital, Energy Center, Lancaster, PA
United Airlines, Catering Operations Facility, Newark, NJ
Philadelphia Public Safety Building, Philadelphia, PA
Mount Sinai Medical Center, Cx of Record, New York, NY
Princeton University, Princeton Plasma Physics Laboratory, Plainsboro, NJ
Stonebridge Community Association, Monroe Township, NJ
Teaneck Public Schools, Solar PV PPA, Teaneck, NJ