Management Team
Concord Engineering Group's team of professional engineers possess a diversity of talent and experience that provides our clients with the knowledge, the background, the skill, and unique perspective on their projects.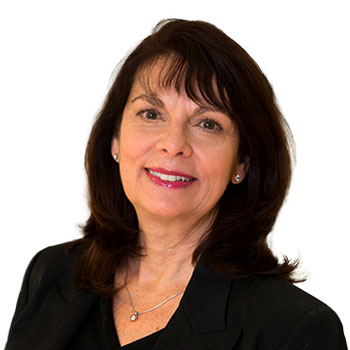 Christine Fischette, Ph.D.
Board Advisor, Life Science / Pharma
---
Dr. Fischette is an Independent Board Director with over 30 years of experience in strategic and operational roles within research, drug development, commercialization, business development, general management, and Board oversight in the BioPharma industry. As CEO & Founder of BioLinkUp, LLC, she has consulted for investment banks, biotech companies, academic institutions, and non-profits. She was a faculty member for BIO's Business Development Fundamentals Course, offered annually by BIO. Previously, Dr. Fischette held Executive positions at NY investment banks, Torreya Partners, and Griffin Securities, as well as at Enzo Therapeutics, Novartis, Pfizer, and Hoffmann-LaRoche. She served as Head of Negotiation and Board Director for several therapeutic business units at Novartis. She frequently chairs, organizes, and speaks at International BioPharma conferences.

At Pfizer, she directed a therapeutic's entire drug development and marketing process from formulation selection to successful commercialization, with net sales eventually reaching $350 million. She has authored over 50 publications in peer-reviewed publications, including Science, while at Rockefeller University and other institutions.
EDUCATION:
Post-Doctorate/Research Associate, Neuroendocrinology
Rockefeller University, New York, NY
Ph.D. Physiology
Rutgers Biomedical Health Sciences (formerly UMDNJ), Newark, NJ
Bachelor of Arts, Biology
Rutgers University, Newark, NJ
PROFESSIONAL EXPERIENCE:
2021 – Present

Concord Engineering Group, Inc. | Board Advisor, Life Science / Pharma

2010 – Present

BioLinkUp, LLC | Chief Executive Officer
A Corporate Strategy / Business Development Entity

2021 – Present

Antag Therapeutics, ApS |
Independent Board Director, Copenhagen, Capital Region, Denmark
Therapeutic peptides for the treatment of dietary-related metabolic diseases, especially obesity and diabetes, among other indications

2015 – 2021

Torreya Partners, Inc., New York, NY | Executive Director
Boutique investment bank focused on the BioPharma industry

2010 – 2015

Griffin Securities Inc., New York, NY | Senior Advisor
Boutique investment bank – all industries

2008 – 2010

Enzo Theraputics, Inc., a Division of Enzo Biochem (ENZ: NYSE) | President

1999 – 2007

Novartis, Inc. | Head, Negotiation, Global Business Development & Licensing
Search, Evaluation, Negotiation, Execution of Global Deals

1987 – 1999

Pfizer, Inc. | Executive positions in Research, Clinical Development, Marketing (US Head of Diabetes Franchise), Global Business Development & Licensing

1983 – 1986

Hoffmann-La Roche, Inc. | Senior Scientist