Management Team
Concord Engineering Group's team of professional engineers possess a diversity of talent and experience that provides our clients with the knowledge, the background, the skill, and unique perspective on their projects.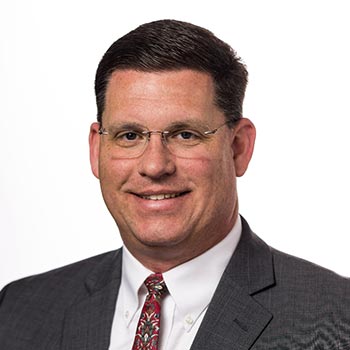 James T. Miller, PE, CSI-CDT
Vice President, Health + Science
---
Jim is a Senior Mechanical Engineer and Project Manager with over 25 years of Healthcare, Science & Technology, Academic and large Commercial building project experience. He leads interdisciplinary teams of engineers and designers to provide customized engineering solutions to the most complex and challenging projects. He enjoys getting to know clients and understanding their needs and expectations so appropriate design solutions can be implemented early during project conceptual design phases, but will not hesitate to propose unique and creative, out-of-the-box solutions to ensure client needs are met or exceeded.
EDUCATION:
Master of Science, Architectural Engineering (MS, Building Energy Systems)
The Pennsylvania State University, University Park, PA
Bachelor of Architectural Engineering (BAE, Environmental Option)
The Pennsylvania State University, University Park, PA
PROFESSIONAL LICENSES & CERTIFICATIONS:
Professional Engineer Licensed in New Jersey, Pennsylvania, and Ohio
Certified Construction Documents Technologies CDT – Construction Specifications Institute (CSI)
AFFILIATIONS:
American Society for Health Care Engineering (ASHE)
American Society of Heating, Refrigeration, and Air Conditioning Engineers (ASHRAE)
American Society of Plumbing Engineers (ASPE)
KEY PROJECTS:
AtlantiCare Regional Medical Center, Mainland, Pomona, NJ
Atlantic Health System, Various, NJ
Chilton Medical Center, Pompton Plains, NJ
Hackensack University Medical Center, Hackensack, NJ
Penn Medicine, Princeton Health, Plainsboro, NJ
PSE&G, Various, NJ
Robert Wood Johnson University Hospital, New Brunswick, NJ
Virtua Health System, Various, NJ